Welcome to my on line store!
Each item is handcrafted with love in Surrey, a suburb or Vancouver, BC, Canada. My inspiration comes from beautiful  textiles from around the world. I hope you enjoy my little shop.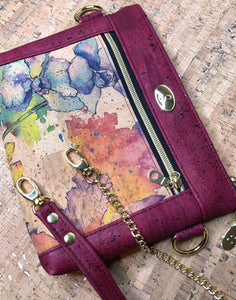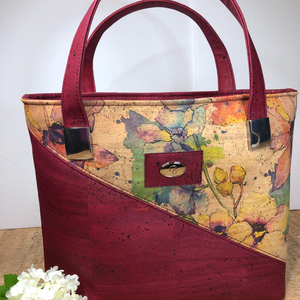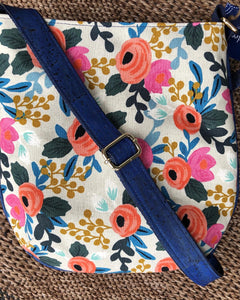 Where Can You Find Me?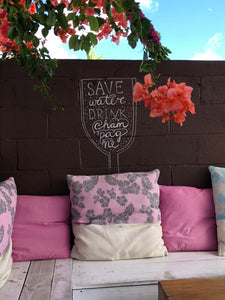 2023 Markets
New West - Hyack Plaza: March 11 & 18.
Ladner Village Craft: March 31 & April 1.
Ft. Langely Small Shop: April 15
GotCraft? Spring Market: May 6 & 7 at the Croatian Cultural Centre, Vancouver. 
Ladner Farmers Market:
BC Highland games - Coquitlam: June 16, 17 &18.
East Van Pride: June 24
Ft Langley Night Market: July 14 & 28, August 18 & 25.
White Rock Farmers Market:
Harmony Arts:
Knit City Vancouver:
Circle Craft Vancouver:
Please follow my Instagram and Face Book for updates. 
Testimonials
Hi Deb!! I just wanted to say, I got my masks today & they are FABULOUS!! Such wonderful quality and SO fun!! ...Thanks for making a fun and functional product that helps me keep things safe while having fun!!

Bronwen - Edmonton, AB
I have purchased several creations from Deb and I love each and every one of them. They are beautifully handcrafted and lots of love, creativity, thought and skill have been put into each one by Deb. I particularly love the bags that I have purchased. I find that the cork on the handbags holds up so well, unlike leather or vinyl. The cork is so durable, waterproof and continues to look like new after much use. Never mind that it is vegan and sustainable which I love. And the choice of colours is fantastic. I know there will be more purchases from Deb in my future and I couldn't be happier about that. Thanks Deb!

Kim - Ladner, BC
Add customer reviews and testimonials to showcase your store's happy customers.

Author's name